Welcome! This site primarily has information about my teaching, but you can also find information here about my research and other projects I'm working on.
I'm currently a Visiting Assistant Professor at the University of Notre Dame, where I'm teaching Beginning Greek and Intoxicating Poetry (a course in which we're reading Euripides' Bacchae and Cyclops, both of which prominently feature intoxication).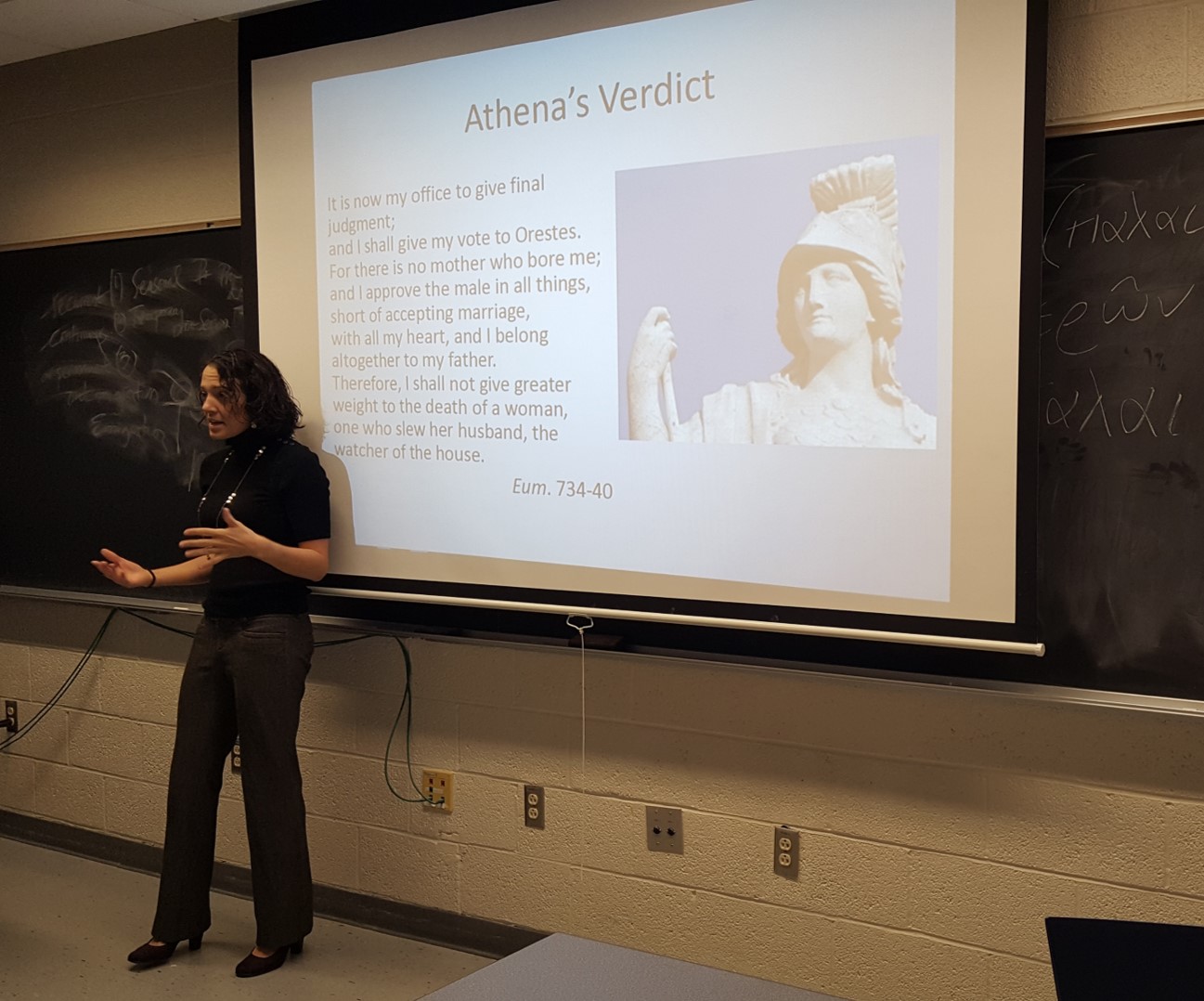 I wrote my dissertation on oracular and prophetic language in the plays of Sophocles. My dissertation, titled "When the Gods Speak: Oracular Communication and Concepts of Language in Sophocles," uses pragmatic linguistic theory to construct a theory of language underlying Sophocles' plays. This idea of how language functions, I argue, is very much a part of the broader discussions about language that were going on in late-5th century Athens, and I read Sophocles' plays within the intellectual context of that time.
My other interests include Greek tragedy more broadly, feminist theory, pedagogy, and reception. I have also delivered papers on the skolion game, gendered modes of prophecy in tragedy, and on a recent reception of Antigone entitled Antigone/Progeny, and I served for 4 years as the Graduate Liaison for the Women's Classical Caucus. I also blog for Rackham graduate school and am a member of the Copley Latin Day committee, in which capacity I have helped organize the Classics' Department's annual event for local high school Latin students.
A few helpful links: